CBSE Board Class 10 English paper tomorrow; important tips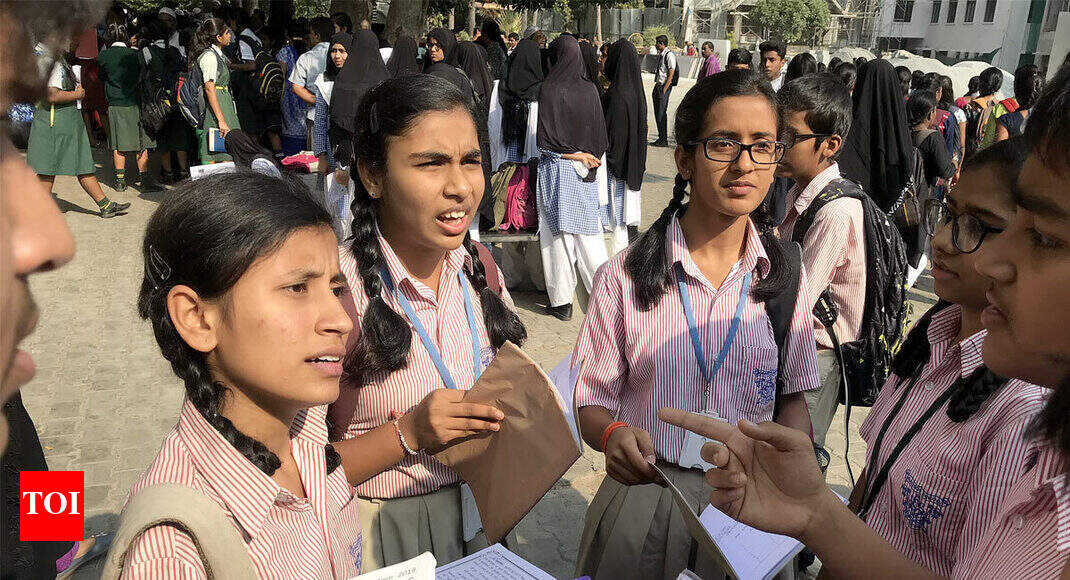 NEW DELHI: The Central Board of Secondary Education is conducting the Class 10 and 12 board examination for the year 2018-19.
On Saturday, March 23, 2019 the CBSE will hold the English examination for Class 10 students. The exam will be conducted from 10:30 am to 01:30 pm.
In order to contain the rumours of the paper leak, the CBSE has located more fake links on YouTube claiming to have access to the class X English papers. As per the press note released by CBSE, the authority has found Class 10th English, question papers on YouTube.
The CBSE appealed to students and parents not to react to such fake news is circulation and join hands with the board for a fair and smooth conduct of examinations.
The Class 10 English paper will be divided in three sections –

Section A: Reading section
Section B: Writing and grammar section
Section C: Literature Section
Candidates should start their paper with Section A as it very time consuming next they can attempt the writing section as it requires lot of thought process and in the end attempt the literature section as you are most familiar with this section.
Students should read questions before reading the passage as it will save their time.
For writing, the candidates should revise formats at least three to four times before appearing for the examination. And for the literature section, candidates should start with long answer. For novel, the students should focus on plot, theme and character sketch.
CBSE Class 10 English Paper: Time Management
S. No.
Section
Time
1
Section A: Reading Section
60 minutes
2
Section B: Writing and Grammar section
50 minutes
3
Section C: Literature Section
50 minutes
Total
160* minutes
Around 15-20 minutes are required for the revision of the paper or attempting the left out questions.
CBSE Class 10 Marking Scheme for English Communicative
Section
Topic
Weightage
A
Reading Skills
20 marks
B
Writing Skills with Grammar
30 marks
C
Literature Textbook and extended reading text
30 marks
Total
80 marks
CBSE Class 10 English Communicative: Exam Pattern
Typology
Testing competencies/
learning outcomes
VSAQ
= 1 mark
SAQ =
2 marks
(30-40
words)
LAQ =
8 marks
(100-120
words)
VLAQ =
10 marks
(200-250
words)
Marks
Reading Skills
Conceptual understanding,
decoding, analysing,
inferring, interpreting
and vocabulary
12
4
–
–
20
Creative Writing
Skills and Grammar
Expressing an opinion,
reasoning, justifying,
illustrating, approporiacy
of style and tone, using
appropriate format and
fluency. Applying
conventions, using
intergrated structures
with accuracy and fluency
12
–
1
1
30
Literature Textbook
and Extended
reading texts
Recalling, reasoning,
appreciating, applying
literary conventions,
extrapolating, illustrating
and justifying etc.
Extrcting relevant
information, identifying
the central theme and
sub themes,
understaniding the
writer's message and
writing fluently.
4
4
1
1
30
Total
28×1 =
28 marks
8×2 =
16 marks
2×8 =
16 marks
2×10 =
20 marks
80 marks