CBSE Class 12 Chemistry exam analysis & review 2019: Paper level easy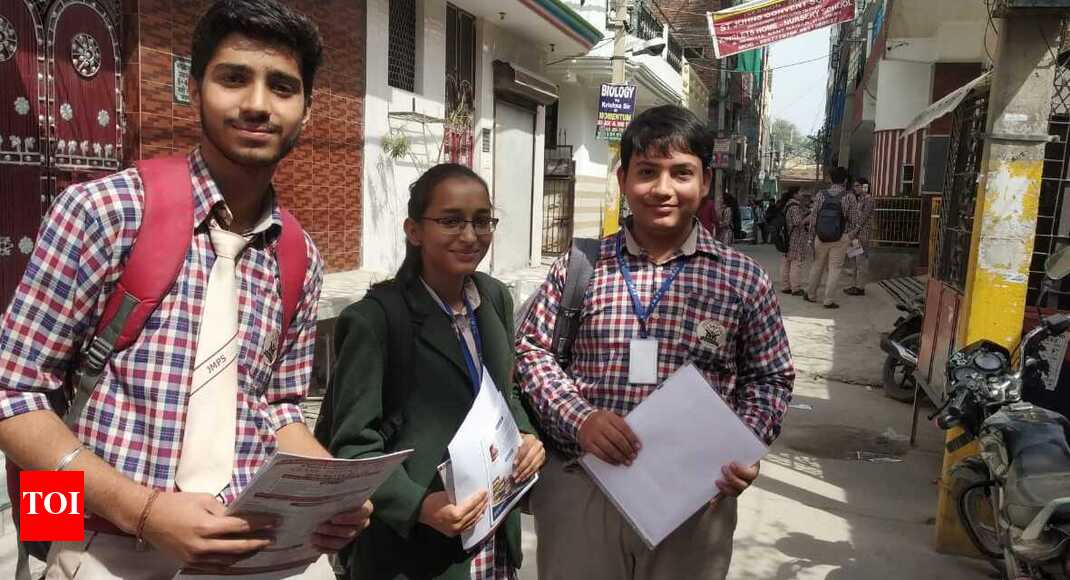 NEW DELHI: The Central Board of Secondary Education (CBSE) on Tuesday, March 12, 2019, conducted the Chemistry examination for the Class 12 Science stream students. Last year, Chemistry exam was conducted on March 13.
The CBSE Class 12 board exam for main subjects started from March 2 with English paper. The CBSE board exam 2019 is being held at 4,974 exam centres.
The Chemistry paper today started at 10.30 AM and continued till 1.30 PM. The students were asked to reach the exam centre by 9 AM. All the regular students attended exam in their school uniform.
After relatively easy English, and moderately difficult Physics paper, the students gave mixed reviews for Chemistry paper.
Feedback of the students will be updated here:
CBSE class XII Chemistry Exam 2019:
Students' Reactions
* Initial reaction of the students say that today's Chemistry paper was balanced. It was neither too hard nor too easy.
* "Today's paper was easy. Numerical questions were directly asked from NCERT textbook," — Kashis, class 12 student of Jospeh and Mary School, Delhi
* "Paper was easy. I was able to finish it on time. It was scoring also. I think maximum students will clear the exam with good marks. Only one or two questions were tricky," said Aman Jeet Singh of Jospeh and Mary Public School, Delhi.

* "Most of the questions from P and D block. Last year, many hard questions were asked from Organic Chemistry chapter but this time the question were easy," said Akhilesh Singh Khatri of the same school.

* "Full paper was from NCERT. It was an easy paper. According to me, no question was tricky. Many students finished the paper well before the time," said Ayush Thakur.

* It was very easy in comparison to the Physics. Organic questions were directly asked from NCERT. One marks questions were very easy. Only the three marks questions were a bit tricky," Ritu Pandey.

* "Paper was easy. Detailed study of the NCERT textbook must have helped the students. Two questions of three marks were tricky but these were also based on the NCERT only. They are interconnected to each other. Set one was very easy than set 2 and 3," said Shubham Rawal.