ICAR JRF Award 2018: UAS Bangalore secures first position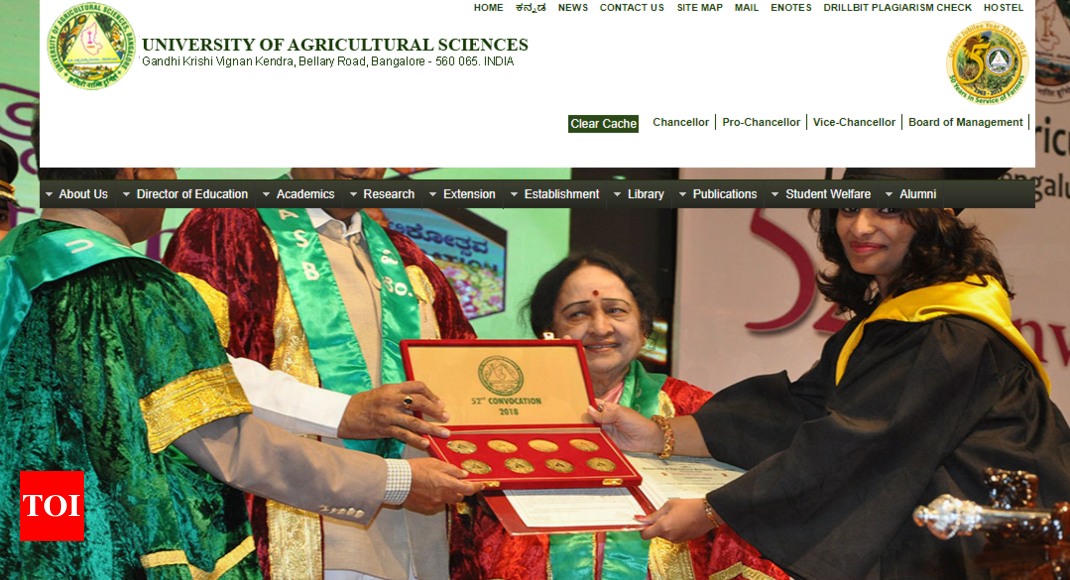 BENGALURU: University of Agricultural Sciences, Bangalore secured first position wherein 56 students qualified for JRF under programme category of Agricultural Sciences and also secured Second Position with award of JRF to 7 students under Engineering & Technology category. The Award was presented to Dr. S. Rajendra Prasad, Vice-Chancellor by Shri Radha Mohan Singh, Hon'ble Minister of Agriculture and Farmers Welfare at New Delhi during the Annual Conference of Vice-Chancellors of Agricultural Universities on January 30, 2019
A press note released by University reads "University is planning to introduce paperless examinations by using "exampad system" from the academic year 2019-20 to have more transparent and tamper proof examinations. This is a student friendly, environmental friendly and process friendly, enhancing accuracy, speed and quality of examinations and evaluations, besides reducing drudgery.