Karnataka PUC result 2019 declared, 61.73% pass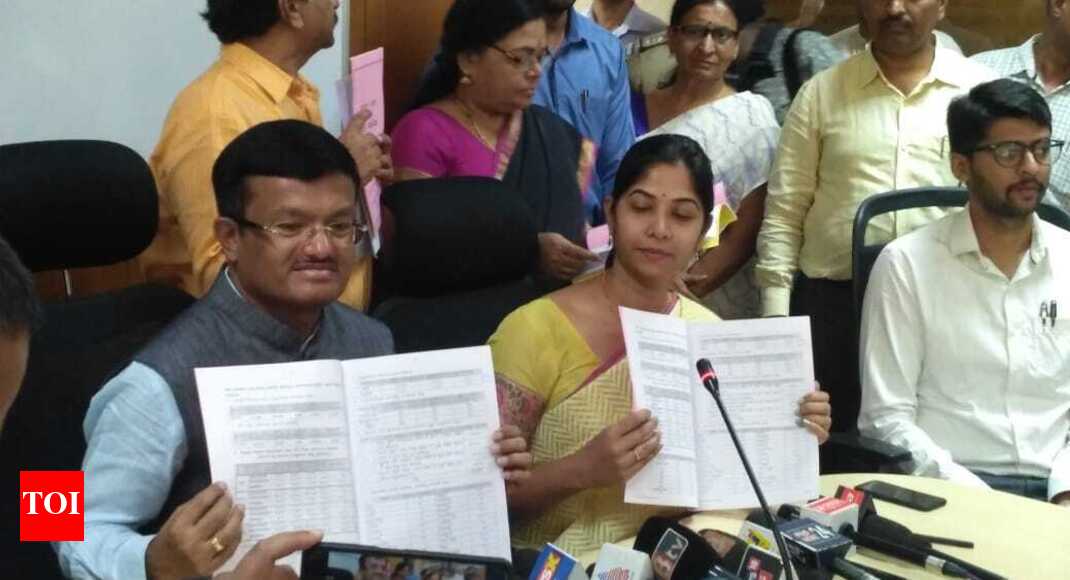 BENGALURU: Karnataka second PU results 2018-19 witnessed a passing 61.73%. The results were announced on Monday, April 15. Compared to last year's results ( 59.56% in 2017-18) the results this year have gone up by 2.17%.
As many as 6,71,653 students had written the 2nd PUC exam and a total of 4,14,587 students passed.
Udupi district has topped list with 92. 20 per cent, followed by Dakshina Kannada with 90.91%. Chitradurga district has secured 51. 42 per cent and is at the bottom of the list.
Girls have once again outdone boys with 68.24% pass percentage, whereas boys have scored 55.29%.
Besides, rural students have scored more than the urban. Karnataka's rural PU students scored 62.88% and urban students secured 61.38%.
Students with special needs have performed well. 391 students with Dyslexia had appeared for the exam and 236 of them passed with a total of 60.35%.
Pass percentage among Ortho impaired students is 69.83%. Visually impaired students have got total 76.14% pass percentage.
A total of 80 colleges have got 100 percent results while 98 colleges have scored zero percent result.
As per the statement issued by the Department Of Pre-University Education, Karnataka, 2447 students secured 100 out of 100 in Mathematics paper.
The exams were held from March 1 to March 18 for 39 subjects totally. In view of the Lok-sabha elections, the Pre-university exams were held early this year and results also announced early. Evaluation of the Second PU exam papers had begun on March 25.
Grade wise result

Distinction: 54, 823
First class: 2,27,301
Second class: 80,357
Thrid/ Pass class: 52,106
Total: 4,14,587