Karnataka SSLC first language Kannada question paper makes it to WhatsApp before the end of exam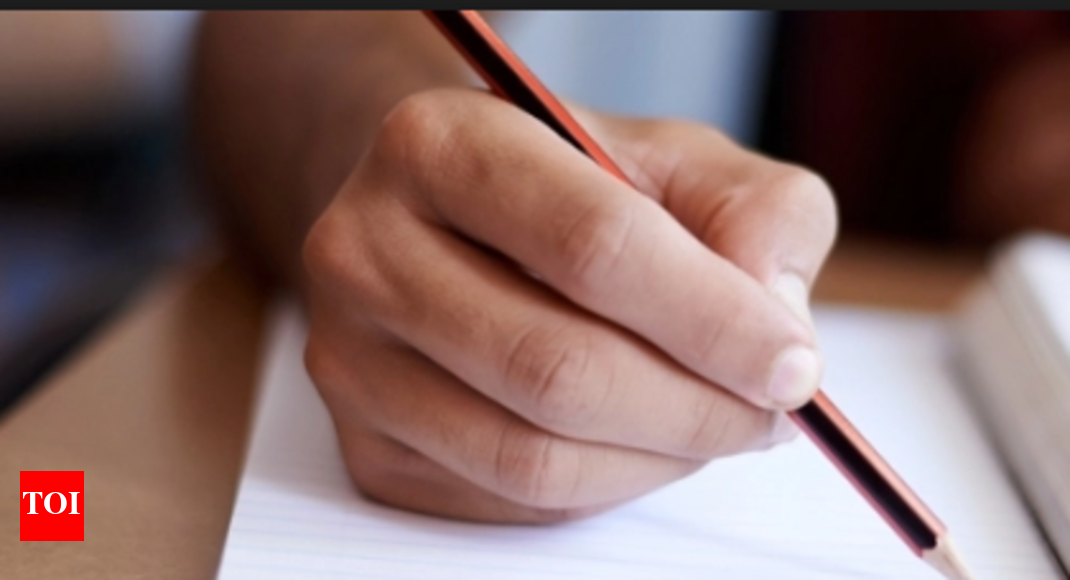 BENGALURU: The Day 1 of SSLC examination on Thursday was eventful, what with images of the question paper of first language Kannada circulating in social media around noon, raising fears of a question paper leak.
However, Karnataka Secondary Education Examination Board (KSEEB) officials said it was not a leak as the question paper was in public with only 30 minutes to go for the day's exam to end.
As per the rule book, students can leave the examination hall only after the first half hour of the exam. But students leaving the exam hall before the end of the examination ending time (12.30 pm) will have to surrender their question papers to the invigilator before going out, the officials pointed out.
On Thursday, the first day of SSLC exam, the first language paper exam for 100 marks was conducted for Kannada, Telugu, Hindi, Marati, Tamil, Urdu, English, Sanskrit papers. In all, 7,64,697 students appeared for the exams. Over 24,899 students did not turn up for the exam.
Speaking to media, Sumangala V, director, Karnataka Secondary Education Examination Board (KSEEB) said that a complaint has been filed at the Lingasuguru police station in Raichur district with regared to the quesion paper circulated on WhatsApp.
"It was brought to the notice of the department that the images of question papers were being circulated through WhatsApp in Raichur district on Thursday around 12 noon. On examination, it appears to have been done some miscreants to create confusion among the students. The question paper might have been taken out by some students who left the centre before the completion of the exam or somebody may have unauthorizedly obtained the copy of the question paper," Sumangala explained.

Sumangala said that the Raichur development cannot be called as a question paper leak. "The question paper was not seen in social media before the commencement of exam and it was around 12 noon. Hence, it's not leak, but a malpractice. It's nothing but nuisance created by social media. A student who may have left the exam hall at 12 noon may have walked out with question paper. We don't know who uploaded the question paper, a student, parent or public. A complaint has been registered. Henceforth, we have instructed DDPIs, to strictly make sure that no student takes away the question paper till the completion of the exam," she said.

The malpractice comes under the Section 24A of the Karnataka Education Act 1983. Section 115 A provides for a minimum punishment of three years and minimum fine of Rs 5 lakh.

Besides, three cases of malpractice were reported from Bagalakot district in north Karnataka on Thursday. All the three students involved were private candidates.