Students from AP municipal schools cracked NMMS test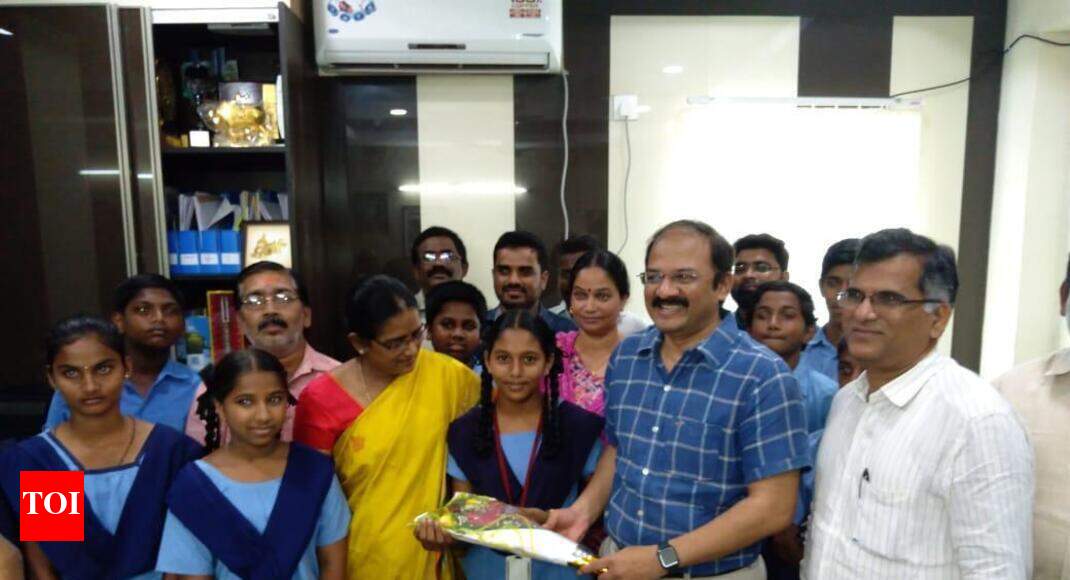 GUNTUR: In a rare feat, about 506 children from municipal schools in the state cleared the national level eligibility test to secure scholarship under National Means cum Merit Scholarship (NMMS). The results of the national entrance were released late on Wednesday night. A student of PMC high school in Guntur city, K Rohini Priyamvada was the topper from the state as she scored 138 marks in the national entrance.
The Director of Municipal Administration (DMA) K Kannababu set special focus on NMMS almost six months ago and asked all the municipal commissioners to provide additional training to the students to achieve better ranks in the national test. He appointed special officers to track the progress of the students and personally reviewed the preparation directly with the principals of the schools. "It is a big achievement of our children. It is going to help them both financially and academically as it gives them confidence of facing national entrance examinations in future," said Kannababu.
He said that municipal schools scored 41 percent higher ranks in NMMS over the previous year due to the dedication of the teachers and commitment of the students. He said that they have only extended moral support and required material support to the students to achieve better ranks. "We have noticed that municipal schools achieving poor results in such tests a year ago and took corrective measures. We have appointed special teachers to provide coaching to the merit students helping them crack the test," said Kannababu.
Interestingly, municipal students were the toppers in all the districts. About 5000 students from municipal schools appeared the exam held on November 10.
GFX
*NSSM is to award scholarships to meritorious students of economically weaker sections to arrest their drop out at class VIII and encourage them to continue the study at secondary stage.
* Scholarship of Rs. 6000/- per annum (Rs.500/- per month) per student is awarded to selected students every year for study in classes from IX to XII
*As many as 506 students secured scholarships under NSSM